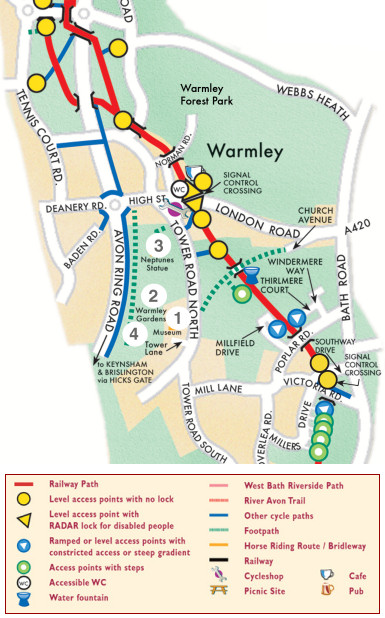 Map 5 – Warmley
Warmley to Bitton 2.5 miles (4 kms)
This area lies in the old Kingswood – a Royal Forest in the medieval period. By the 17th century the majority of the woodlands had been felled for agricultural use and the area became more densely populated.
People were attracted to Kingswood by the opportunity to work in the expanding coal industry which fed Bristol's growing hunger for fuel. What became known as the Kingswood Coalfield was ripe for the picking and there were some 70 pits by 1672.
Being an area rich in fuel to provide energy was a reason for 18th century entrepreneur William Champion to build up an advanced, extensive and curious industrial base. Coal provided the energy for Champion to make high quality brass which was much in demand. His own house sat in a most extraordinary garden, which to this day includes a giant statue of Neptune, a grotto and an artificial lake. You can visit these and find out much more about this fascinating man and its historic industry at Kingswood Museum.
1.
(below) The clock tower of the former pin factory. It is estimated that Champion's works produced enough brass wire in one week to manufacture 10 million pins.
2.
Champion's house, now a nursing home.
3.
(below) The Warmley Giant. The grottoes can be visited by arrangement. Please phone (0117) 960 5664.
4.
Kingswood Museum
. To check opening times call: (0117) 960 5664.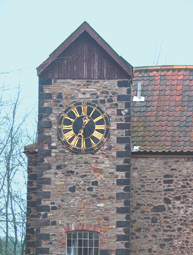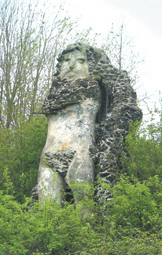 Refreshments
These are available at Warmley Station most weekends from Easter to September. There are also toilets with and without RADAR locks.