Local History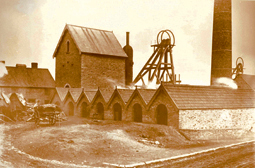 Easton
The complex of mills was financed by using money from the slave trade. Two important industrialists emerged from Baptist Mills – Abraham Darby and William Champion, a leading figure in the local brass industry. Darby is best known for founding the brass and iron works at Coalbrookdale, Shropshire. It was here, however, that he made scientific and industrial advances of great industrial importance.
The Path passes Greenbank Cemetery which lies above an old colliery dating back to the 1670s that was later sunk to a depth of almost 615 metres. The horses used underground never saw the light of day.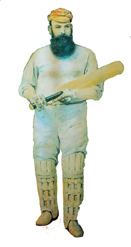 Easton was also home to local doctor and cricketing legend W.G.Grace in addition to boasting a large chocolate factory – one of Bristol's early and extensive industries.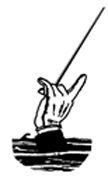 Staple Hill
A memorable story related to Staple Hill concerns the Titanic. It is said that the orchestra played hymns as the 'unsinkable' luxury liner went down on its maiden voyage in 1912. The conductor that Sunday evening was Bob Bateman, an evangelist 'fire & brimstone' preacher from Staple Hill. He was guest conductor of the ship's band at a special Sunday service when the ship struck an iceberg. The band played 'Abide With Me' and Bateman is said to have still been beating time when the waters closed over his head.
The ghost train and the chocolate factory at Mangotsfield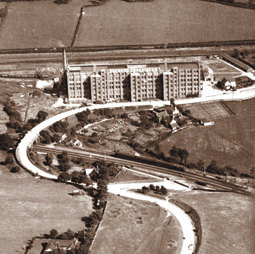 A little known story about Mangotsfield concerns Arnold Ridley, the actor who played Private Godfrey in the TV show Dad's Army. Ridley had wanted to be an actor but the injuries he'd suffered in WWI had seemed to put an end to his hopes. Instead he thought he might be a dramatist – all he needed was inspiration.
One evening, when stranded at Mangotsfield Junction, he heard a train approaching. The sound became louder but no train appeared although his ears told him that it was passing directly in front of him. It was an illusion. Freak acoustics made the sound of trains passing invisibly on another line behind the chocolate factory nearby sound as if they were passing through the station. Ridley turned his experience into a play 'The Ghost Train'. It was a massive West End hit in the 1920s and was made into two films.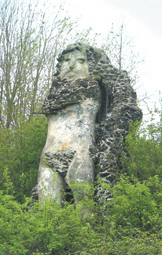 Warmley
What became known as the Kingswood Coalfield was also a reason for 18th century entrepreneur William Champion to build up an advanced, extensive and curious industrial base. Coal provided the energy for Champion to make high quality brass which was much in demand. His own house sat in a most extraordinary garden, which to this day includes a giant statue of Neptune, a grotto and an artificial lake. You can visit these and find out much more about this fascinating man and its historic industry at
Kingswood Museum
.
The Warmley/Kingswood area was also the site of both the Douglas Motorcycle Company between 1905 and 1957 and is new home to Kleeneze. The company that once produced brushes, mops and polishes relocated from nearby Hanham. Kleeneze now also makes products for 'high tech' applications in the aerospace industry.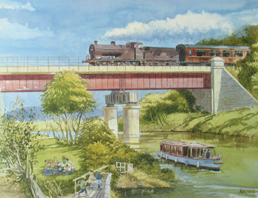 Bitton
The complete closure of the Midland Railway line in 1971 meant the rapid decline of Bitton Station. The building, constructed from local Pennant stone fell into decay and the track was removed.
Through the steady determination of volunteers and with support from an interested public, the
Avon Valley Railway has restored the station to its former glory, re-laid track and restored several steam locomotives and many more carriages and wagons.
Thanks to these volunteers, the track and platform, 'Avon Riverside' opened in 2004 and allows passengers and users of the Railway Path to enjoy the riverside and a picnic area that cars cannot reach. A landing stage allows boats to moor and visitors to amble in the scenic Avon Valley countryside.
At Bitton there are plans to develop a museum with educational and other facilities.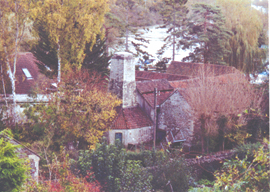 Saltford Brass Mill
This Scheduled Ancient Monument was one of a group of
brass mills
in the Avon Valley. Leased to The Bristol Brass Company in 1721, the mill specialised in hollowing out brass sheet to make pans, bowls and vats. The process of beating the brass into sheets was known as 'battery'.
Rolling produced brass sheet more evenly than the water-powered hammers, so this was soon introduced alongside batteryware. Cold brass can crack when rolled so it had to be annealed (heated) in special furnaces. One of four furnaces remains – the best example of its kind anywhere. William Champion of Warmley supplied most of the brass used. He also made an important technical advance in brass production in the mid-18th century. The Mill closed in 1925, but it has been recently restored by volunteers.
Kelston Station
This station, now demolished, was known as 'Kelston for Saltford'. This was because the Midland Railway had to purchase land from local landowner Mr Inigo Jones of Kelston to create the track between Saltford and Bath. Mr Jones insisted that the station was positioned where it would benefit Kelston village even though this meant it would have no road access. Would-be passengers had to walk there. Not only did this create the need for a new, strong bridge to be built (1868) to take the track over the Avon at Kelston but yet more conditions were attached.
Mr Jones retained the right to stop any Midland train as long as he gave 24 hours notice. His sisters who lived at nearby Kelston House made this an annual event although this meant an inconvenient trek over fields. Mr Jones also required the agreement that the station never be closed...
Bath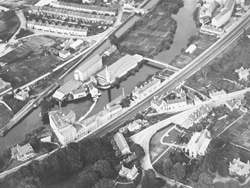 Bath is so famous for its many attractions that the working city often passes uncelebrated. Bath has a rich industrial past – much of it was centred around this end of the Path.
This was a city settled by Romans, developed by medieval monks and that became home to the flour, wool, cloth and paper industries. By the early 18th century, it was possible to exploit local coal, stone and other mineral deposits. Bath Stone became one of the country's most popular building stones in Georgian times, and many thousands of tons of it were carried by boat down the Avon and around the coast of the British Isles. The stone was even exported to America and South Africa.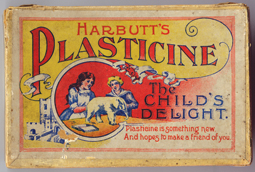 Bath generated its own electricity, produced its own gas and was served by three railway companies. Furniture, books, cranes, cars and Plasticine were all manufactured in Bath and exported throughout the world. This industrial development was possible because the River Avon provided the water power to drive the mills. When the river was made navigable in the early 18th century, a vital transport corridor to Bristol opened up. Canals were built and fitted with locks that by-passed the energy-producing weirs. Bath was on the map for more than its spa waters. Find out more about the 'workaday' city at the
Museum of Bath at Work
Close to the Path is the Victoria Suspension Bridge. It is also known as 'Dredge's Bridge' after its designer James Dredge who lost to Brunel in a competition to design the Clifton Suspension Bridge.